Along the
Gos

samer
T

rails

Sharing the Light
of
Illumined Discovery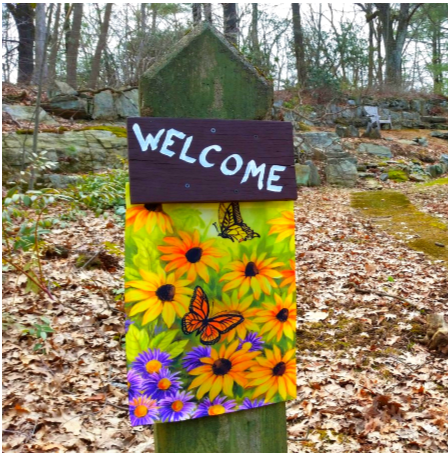 Photo Credit: Shelton Trails Comm Blog
Stop Back Soon...
...as we assemble a collection of inspirational tools for those traveling the path of personal development and spiritual wellness.
Watch for news about Gary Mark Lesley's first book:
The 7 Weavings
A Gift of Webs & Wisdom
The Great Question.
Written on the mirror of your life
"Who do you say I am?"
With Keeli; his 4-legged muse, join Gary Mark Lesley as he takes you on his illuminating trek;
of places imaginal and very real; and onto the Gossamer Trail!
Here; strung with eternal patience, 7 Weavings await;
woven of your very own inner silk.
(And maybe a little help from one Ms. Charlotte...)
A timeless parable prepares your mind and soul.
From a reverent place to practice presence, resonate once again with life's sacred harmonies.
Reawaken to the wisdom of the web of life. A divine gift..
It's You!
The portals to greater productivity, peace and joy are within.

Welcome ... to the Gossamer Trail!
It's simply SpiderLogical! 
Visit the Catawba Creek in Gastonia, NC
Maybe not much to talk about...yet.
But... we're connected!